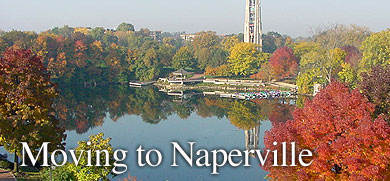 If you're preparing to buy your first home, your timing is great. With interest rates still historically low and a inventory of homes on the market, the conditions are great.

Market Reality Check: Does this mean you'll get a amazing deal on a home? Maybe. The fact is that in Naperville IL and surrounding area homes are selling, and the most desirable homes are even receiving multiple offers. I will guide you start to finish on the process and why it is important to consider location, upgrades and long term potential when buying a home. If you are going to be in a home less than five years it is beneficial to rent in many cases as owning a home is a long term investment.

But what you WILL be able to buy in this market is a great home at a fair price with a low interest rate. If you can afford it, have a steady income it personally makes sense for you to buy right now, then right now is truly a wonderful time to be a home buyer.
Outline of the Homebuying Process from Start to Finish:
Talk with your real estate agent about your needs

Obtain pre-approval for a loan from a lender of your choice

Locate your dream home


Real Estate agent negotiates sales contract with the sellers

Acceptance of contract, Name your Attorney ( agent will help)


Loan acceptance

Home inspected and negotiate any repairs

Home will be appraised

Final walk-through with your Realtor


Closing – this is where final documents are signed and the keys to your new home are now yours!
The amount of time it takes to find the right home will vary. It could take a day, or it may take months to find "the one"! Once you've found a home and have a signed contract with the sellers, the remainder of the process usually takes around 30 days to up to 45 days to complete.
I love meeting with first-time buyers for a initial consultation where we can answer your questions and help you prepare for the process. Simply call or email us to make your appointment today!
FIrst Time Home Buyer Testimonial
Tamara was there to help at every step of the way. She came highly recommended and her experience, and knowledge were extremely valuable as a first time home buyer. Her expertise helped me avoid problems, and saved me money throughout the home buying process. Buying a home for the first time can be stressful, and I'm grateful that Tamara was in my corner. After speaking with her the first time you can tell she's a real professional, and she has your best interests at the top of the list. She works extemely hard to make sure you get the home you're looking for.She was always available to answer my questions and help me understand a little more about the market and the areas I was looking at. My case was unique as we were working on a short time-frame and a modest budget. It wasn't a problem for her,as she always had a list of homes for me to look at that were within my budget. She helped me narrow down a list of homes, explained the pros and cons of each, and helped me avoid making an investment that might look good now, but may be harder to sell down the road. She helps makes sure that the process is as smooth as possible and you're informed at every step. I would recommend her to anyone looking to buy their first home.
Service provided
Helped me buy a home or lot/land Street address
1723 Ramsey Ln Romeovile, Il Year
2011
The latest real estate news can be so confusing to a home buyer or seller now. Buy today rates are low. Then the next day, the news headlines are rent until home values drop further. To make matters more confusing top rated news sights can have conflicting information published on the same day.

What is a seller to do?


We all need a place to live. It is one of our basic needs....SHELTER. We all need shelter. This is not a want. With that being said, there is never a perfect time unless you are ready. Ready means many things to different people. Primarily you must have :


1. A stable job ie: INCOME is what your lender wants. Meet with your lender to establish price range.




2. A educated, knowledgeable Real Estate agent who will LISTEN and make sure your needs are met. Interview and make sure you find the right agent which is KEY.




3. Ready to move. Stability. You are excited, saved your down payment and want the luxury of owning your own home knowing that you payment will not change. Rents are going up 8% a year because the demand is high for places to rent (economics 101 supply and demand).




4. Confidence . With the news changing daily educated, confident buyers realize historically low rates combined with low home prices = VALUE. With investors are up to 40% of the home buyers this tells it all.




5. Long term. Housing is no longer a short term investment. I am now telling my clients plan on being in your home 5-7 years. While you are buying right in todays market you must be realistic that a home is a great place to be, income tax write off and you may break even when you sell or have a modest gain at best. However, you will be paying down a mortgage like your parents or grandparents did and one day you will no longer have that mortgage. If you were renting that payment like leasing a car will never go away.



Contact info
Tamara Schuster ~ Broker
Berkshire Hathaway Elite
Certified Relocation Specialist
Berkshire Hathaway Elite
License Number: #471.005584