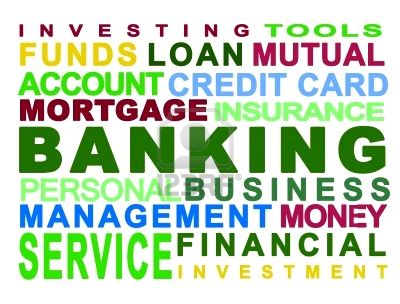 Selling Side of the Short Sale
REAL ESTATE SHORT SALES DEFINITION
Don't be embarrassed if you don't know what a short sale is. I will simplify it.
*If you owe more than your house is worth, and have experienced a hardship, you may need to do a real estate short sale.
A short sale means that you sell the property. But you get a lower price than what you owe. Then you go to your lender, or both lenders if you have two loans. You get them to approve the sale of your house. The lender makes the ultimate decision.
A Real Estate Short Sale must be approved by the lender this process should be started right away with a qualified short sale real estate agent.
The minimum requirements are that to qualify for selling your home for less than what is owed you must:

1. Proven hardship. This includes job loss, income reduction, divorce, health issues to name a few.
2.Proof of your financial situation and that you cannot continue to own your home.
This will effect your credit so a short sale attorney is important. Your agent will have some to recommend.
Buying side of a Short Sale
1. Get help from a short sale expert (SFR after agents name)
A real estate agent experienced in short sales can identify which homes are being offered as short sales, help you determine a purchase price, and advise you on what to include in your offer to make the lender view it favorably. What the home is listed for and what the bank will take mat be drastically different and your SFR agent will know this. Many short sales are listed just to get leads based on the low asking price. Do not fall for this as you will waste valuable time.
2. Build a team
Ask agents to recommend real estate attorneys knowledgeable in short sales. and title experts. Your agent and attorney will help identify all the liens attached to a property you're interested in. Because each lienholder must consent to a short sale, a property with multiple liens, like first and second mortgages, mechanic's and condominium liens, or homeowners association liens, will be harder to purchase. A typical short sale can take months to close. BE PREPARED.

3. Know the home's fair market value
I believe this is so important. The lender is not giving the home away.
By agreeing to a short sale, lenders are consenting to lose money on the loan they made to the sellers to purchase the home. Their goal is to keep those losses as low as possible. If your offer is dramatically less than the home's fair market value, it may be rejected. Your agent can help you identify the price that's good for you. The lender will determine whether approval is in its best interest.
4. Expect long delays
There are two stages to a short sale. First, the sellers must consent to your purchase offer. Then they must submit it to their lender, along with documentation to convince the lender to agree to the sale.

The lender approval process can take weeks or months, even longer if the lender counteroffers. Expect bigger delays if several lienholders are involved; each can make a counteroffer or reject your offer.
5. Firm up your financing
Lenders will weigh your ability to close the transaction. If you're preapproved for a mortgage, have a large downpayment, and can close at any time, they'll consider your offer stronger than that of a buyer whose financing is less secure.
6. Avoid contingencies
Typically offers that are contingent on selling your home are denied. Once again, short sales may be better for someone with no contingecies.
If you must sell your current home before you can close on the short-sale property, or you need to close by a firm deadline, your offer may present too many moving parts for a lender to approve it.
Also, consider ordering an inspection so you're fully informed about the home. Keep in mind that lenders are unlikely to approve an offer seeking repairs or credits for such work. You'll usually have to purchase the home "as is," which means in its present condition.
Short Sales do close but it is a long process. With this in mind I strongly recommend foreclosures for people looking for a deal. Plus short sales today are foreclosures of tomorrow as short sale sellers are usually not paying their mortgage and it is only a matter of time before the foreclosure process starts.
--
Tamara Schuster
3rd Generation Broker
Prudential Elite Naperville
www.BrokerTamara.com
630.886.9596
Contact info
Tamara Schuster ~ Broker
Berkshire Hathaway Elite
Certified Relocation Specialist
Berkshire Hathaway Elite
License Number: #471.005584