Top Mistakes Sellers Make
2016 Seller Mistakes
#1 Setting the Price too High First, you get fewer offers and eventually less showings. Buyers could potntially think something is wrong with your property when you lower your price. Get an appraisal or do a Comparative Market Appraisal (CMA), then set your asking price accordingly. *See pricing your home right* All agents and appraisers use the same MLS system to price homes. Do not let an agent buy your listing.

#2 Waiting for a Market Change No one can predict when the housing market will do. Currently we are seeing a steady market with buyers being educated. With low interest rates they are looking closely at price and homes in move in condition. Every detail is important in this competitive market.

#3 Selling as-is You don't have to pour money into renovating, but visible damages can make buyers wonder about hidden problems with your home. Make necessary repairs, update the fixtures, and give your home a general spruce up before you list it. BUYERS WANT PERFECTION. I will guide you on what is important.
#4 Overdoing Renovations While you shouldn't sell your house as-is, you also shouldn't go overboard on improvements. Even the most desirable updates only yield a 70-80% return, and dramatic renovations don't result in a dramatically higher selling price. Consult me for advice.
#5 Using Poor Photos Most buyers start online, first impressions count. Low quality photos make bad first impressions, so use only high-quality, high-resolution photos that show your house to its best advantage. Great Agents use professional photgraphers and always include a extended virtual tour for maximum exposure. Agent should be present at the photo shoot and guide you how to stage prior to make sure your home is shown in the best light possible.

#6 Stretching the truth It may seem creative to call your den a third bedroom, but taking liberties in your ad is a bad idea. You run the risk of alienating real buyers who want to see what your house has to offer. This leads to big disappointment.
#7 Being Unavailable In today's market, waiting even a day or two to return a potential buyer's phone call can mean a missed opportunity. Make sure can be reached and ready for quick showings. Buyers should be qualified by agents first and all showings are important.

#8Hovering over Buyers Crowding potential buyers while they view your home will make them feel uncomfortable. Leave your home during showings is important.

#9 Accepting offers from unqualified buyers Your agent will guide you as this is very important. THIS IS KEY>

#10 Rejecting Early Offers Negotiating with an existing interested buyer is always smarter than waiting to see if something better comes along. As the saying goes, your first offer is usually your best. Your agent will guide on this.

#11 Not Staging Your Home Never under estimate the value of using a home stager. Arranging your furniture, adding updated acessories make a difference of selling or not. Your agent will guide you on the stagign process and how important it is.
#12 Clutter and "Smells" When showing clutter gets in the way of how a buyer make look at your house. Now is the time to declutter and pack away all unnecessary objects. Nothing is better than fresh air smell. Please do not cook strong smelling foods and use air freshners or candles. WHAT? No Candles or Air Fresheners? They look like you are covering up smells. Prior to showing baking cookies to leave out for buyers with water bottles may be a special treat and leave behind a WELCOMING SCENT. Another great idea is simmering cinnamon or vanilla prior to a showing. Theese are not artificial scents. Room freshners must be avoided at all costs.

#13 Not Using an Agent Very few houses sell by owner. Truly using an agent will get you more money and save you months of work and bring you more money for your home. Time is money in the real estate world and your Agent is THE KEY TO SUCESS!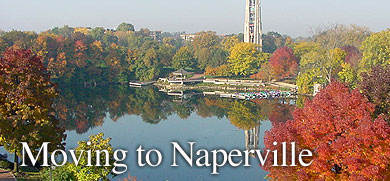 Contact info
Tamara Schuster ~ Broker
Berkshire Hathaway Elite
Certified Relocation Specialist
Berkshire Hathaway Elite
License Number: #471.005584